(this is also testing the wordpress iphone app)
Espn's NHL site has been poorly updated during the off-season and the mobile version was still kind of lame content-wise compared to e.g. tsa.ca/nhl. To me, an NHL-app would be king, like MLB-app that livestreams games. I'd pay 15 euros to watch games on my iPhone easily, considering here in Germany NHL hockey is not available on free-tv.
Sometime this week though, they espn updated the mobile site though, enabling video reports of games. See the small symbol next to the headline.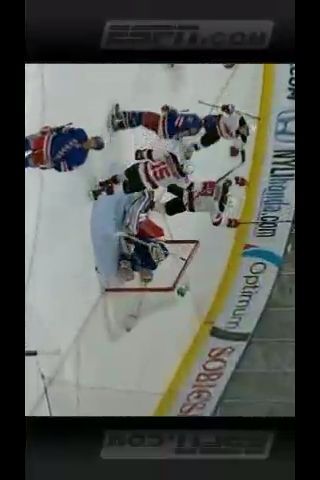 Click that and the clip comes, quickly and crisp. Well done. But i still want the app!